Home
Get the most out of your NT-USB Mini with the podcasting and streaming software - RØDE Connect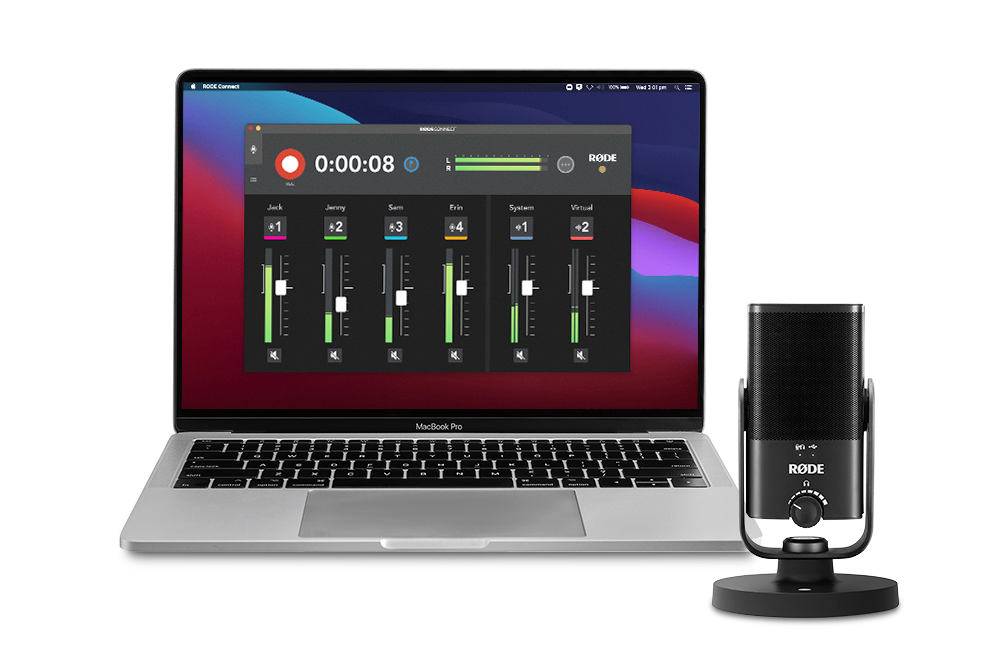 What is RØDE Connect?
RØDE Connect is a simple and powerful app for podcasting and streaming with the NTUSB Mini.
Capable of connecting up to four NT-USB Minis to a single computer, RØDE Connect is perfect for anyone who wants to create professional-quality podcasts the easy way. With an intuitive recording interface inspired by the RØDECaster Pro featuring broadcast-style faders, level metering, mute button, multi-channel recording and more, RØDE Connect gives you complete control over your podcast recording.
Seamless integration of multiple audio sources also makes RØDE Connect ideal for streamers and gamers looking for a simple way to route audio for a livestream. This means all control over chat applications, gameplay sound, mic audio and more is handled in the one software; RØDE Connect.
RØDE Connect is completely FREE to use. To get started, download the app via the link above, plug in your NT-USB Mini, and get connected.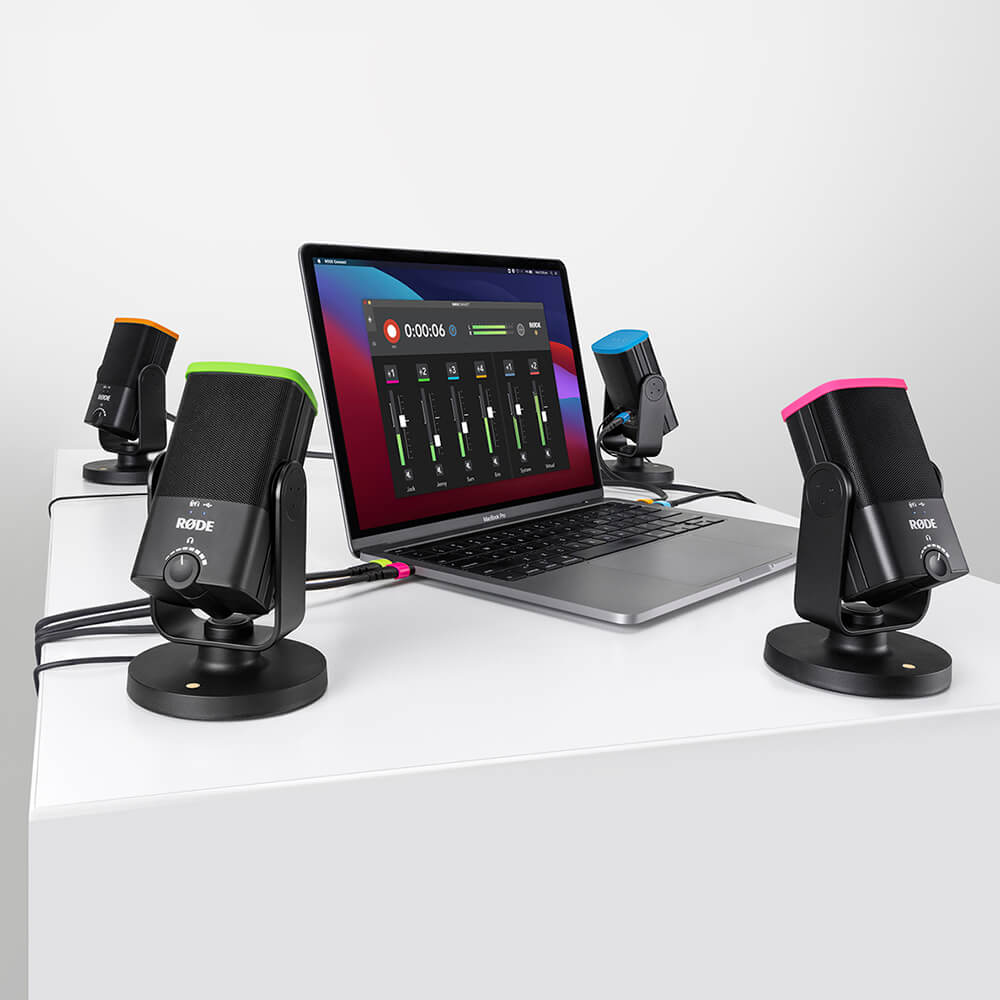 Unlock the Full Potential of the NT-USB Mini
RØDE Connect unlocks a hidden secret within the NT-USB Mini – powerful digital signal processing that gives you access to four different processors: a compressor and noise gate, plus the legendary Aphex Aural Exciter and Big Bottom effects that are found in the RØDECaster Pro and in the world's top broadcast studios. All of these are accessible at the touch of a button and will make your voice shine.
RØDE Connect is compatible only with the NT-USB Mini.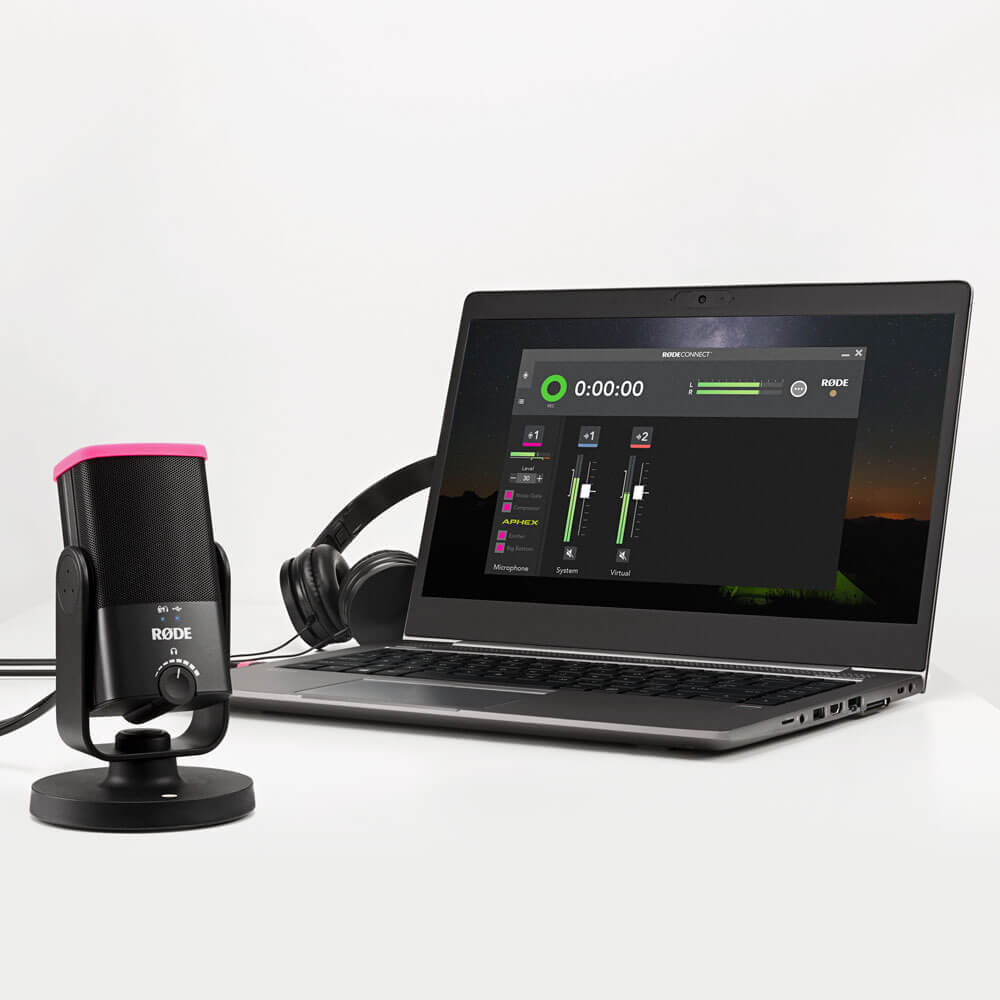 Livestreaming with RØDE Connect?
RØDE Connect has incredible potential for streamers and gamers who want to simply their audio setup. Offering streamlined control over your microphone audio and external applications, plus dedicated output controls for streaming apps like OBS or Xplit, setting up livestream audio has never been easier.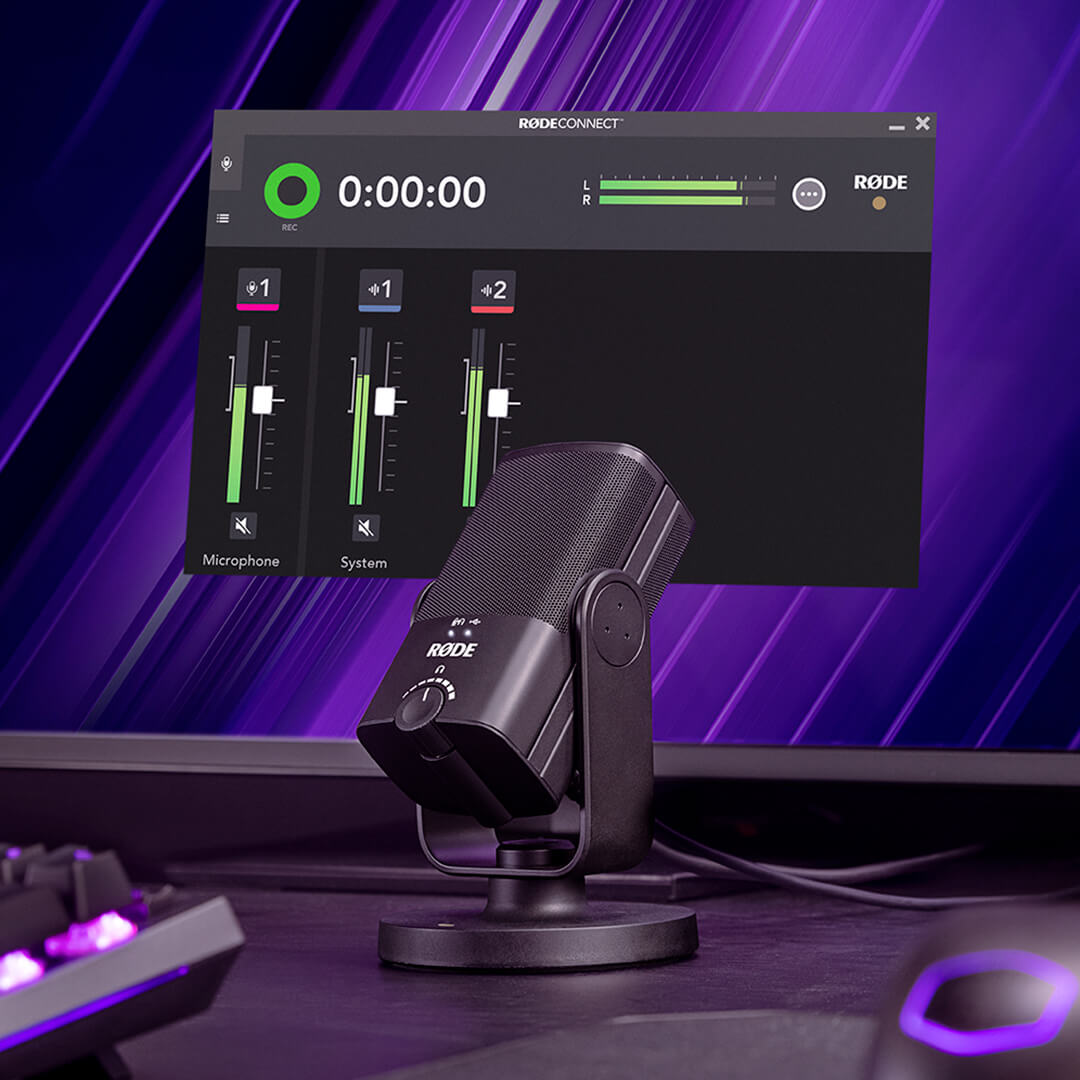 Products Specs Table
Acoustic & Electrical Specifications
OS Requirements
MacOS 10.13 or later
Windows 10 Version 1803
---
Microphone Compatibility
Compatible only with the NT-USB Mini
---
×